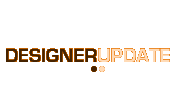 Ties Designer Ties
Hugo Boss
Hugo Boss Men
New arrivals - Silk Hugo Boss ties , narrow ties
HUGO BOSS is represented in the fashion market by the BOSS, HUGO and BALDESSARINI brands. These brand collections and their fashion lines are aimed at various target groups, creating a brand world of extraordinary fashion diversity at a constantly high level of quality.The BOSS Black, BOSS Selection, BOSS Orange and BOSS Green lines as well as the accompanying accessory collections are all part of the core BOSS brand.

New HUGO BOSS SELECTION ties/ HUGO BOSS ties, exclusive high end 3 inch width designer tie by HUGO BOSS.
Other suggested business for online shopping:
Designer Accessories . Hugo Boss Ties . Designer Tie Collections
BOSS Black
The womenswear and menswear collections of the BOSS Black line offer wide-ranging styles. The comprehensive spectrum encompasses elegant business clothes, casual sports clothing and evening wear designed for special festive occasions.

BOSS Orange
The BOSS Orange collection offers leisure fashion for men and women who enjoy stylish outfits and an element of surprise. Unusual materials, vibrant colors and intricate details are aimed at customers who like experimenting with fashion and also value good workmanship.
HUGO
The HUGO brand combines creativity and individuality. It offers self-confident men and women a collection to express their own style. HUGO is unconventional and avant-garde – a fashion defined not by age group, but by attitude.

BOSS Selection
The luxurious BOSS Selection Menswear collection embodies the premium tier of the BOSS brand world, implementing the design competence of the BOSS brand using the best materials and the finest workmanship. Hand-stitched details and features of traditional custom tailoring, dress shirts and handmade silk neckties.
BOSS Green
The functional sportswear in the BOSS Green line offers athletic and fashion-oriented men a collection that promises optimum performance from both a sports and fashion perspective.